Christmas shopping, then and now
Christmas shopping, then and now
Posted on December 9, 2021 by Narratologies Team
Athenian shopping spots are like the rest of Athens. Best choices are mostly hidden, and things tend to get a little bit confusing sometimes (nightlife along with shopping may get the price in the category Athenian complexity). That's why we are here though! Christmas shopping is about to start. It may have already started for the really proactive residents as well as visitors of Athens. So, we bring to you the best places to shop from, with a blast from the past. Where are the unmissable spots now, and where did they use to be through the past decades? Follow us in a time-space journey in this magical city, in the "most wonderful time of the yeeear"!
Attica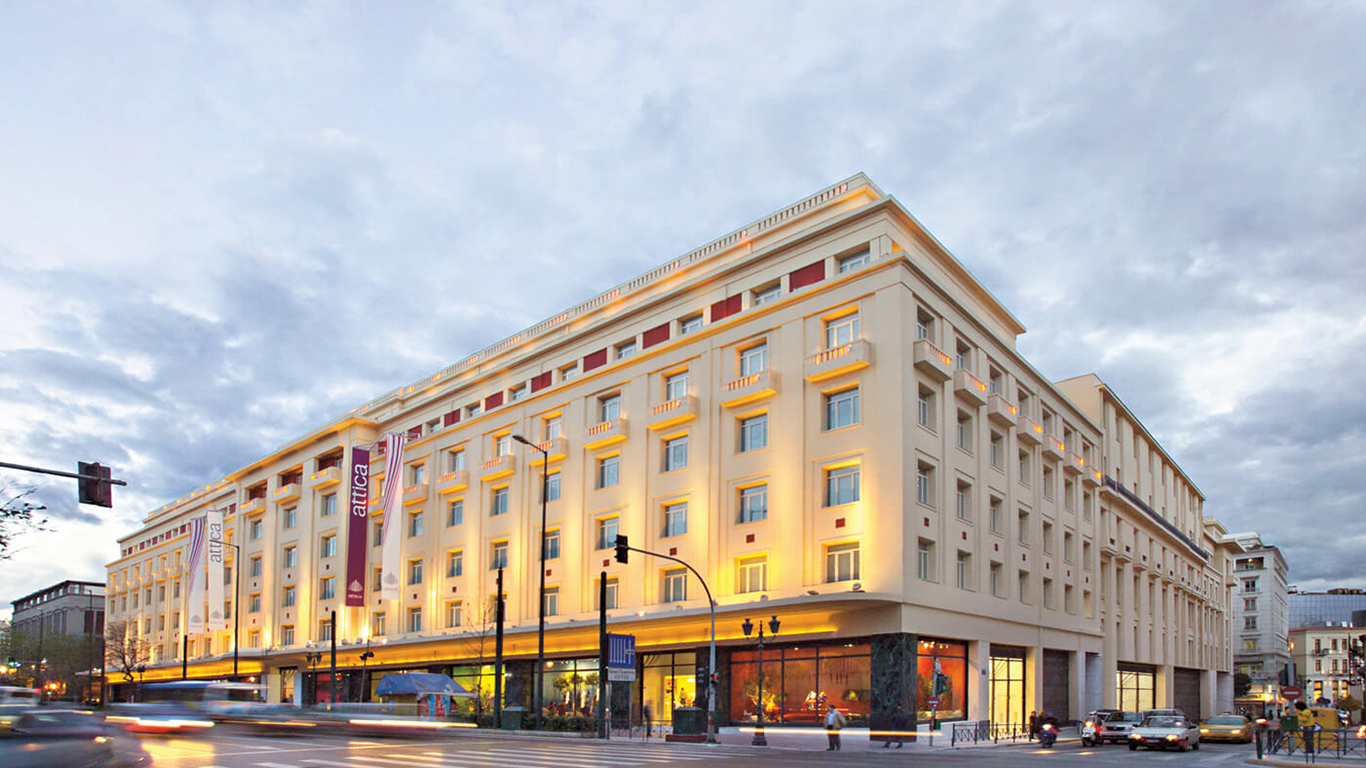 Taking the thread from the city center, Attica is top in the category "the living is easy". Athens may have many department stores, but no one else makes things run so smoothly when it comes to shopping. In here, you can find the perfect present for anyone, whether you're looking for a piece of garment, shoes, extra warm and completely waterproof winter jackets, cosmetics, or literally anything you have put in mind and has to do with the looks.
The products surrounded by numerous Christmas lights and ghee branches seem suspiciously perfect, and you have an extra bonus fact in your favor: if everything goes wrong, you have also gifted the privilege of a return! (Though we believe that nothing ever goes wrong with presents, but just in case.) The pursuit starts along since your beloved person can choose whatever they like from the goods inside this shopping Mecca. Endless possibilities!
ΜΙΝΙΟΝ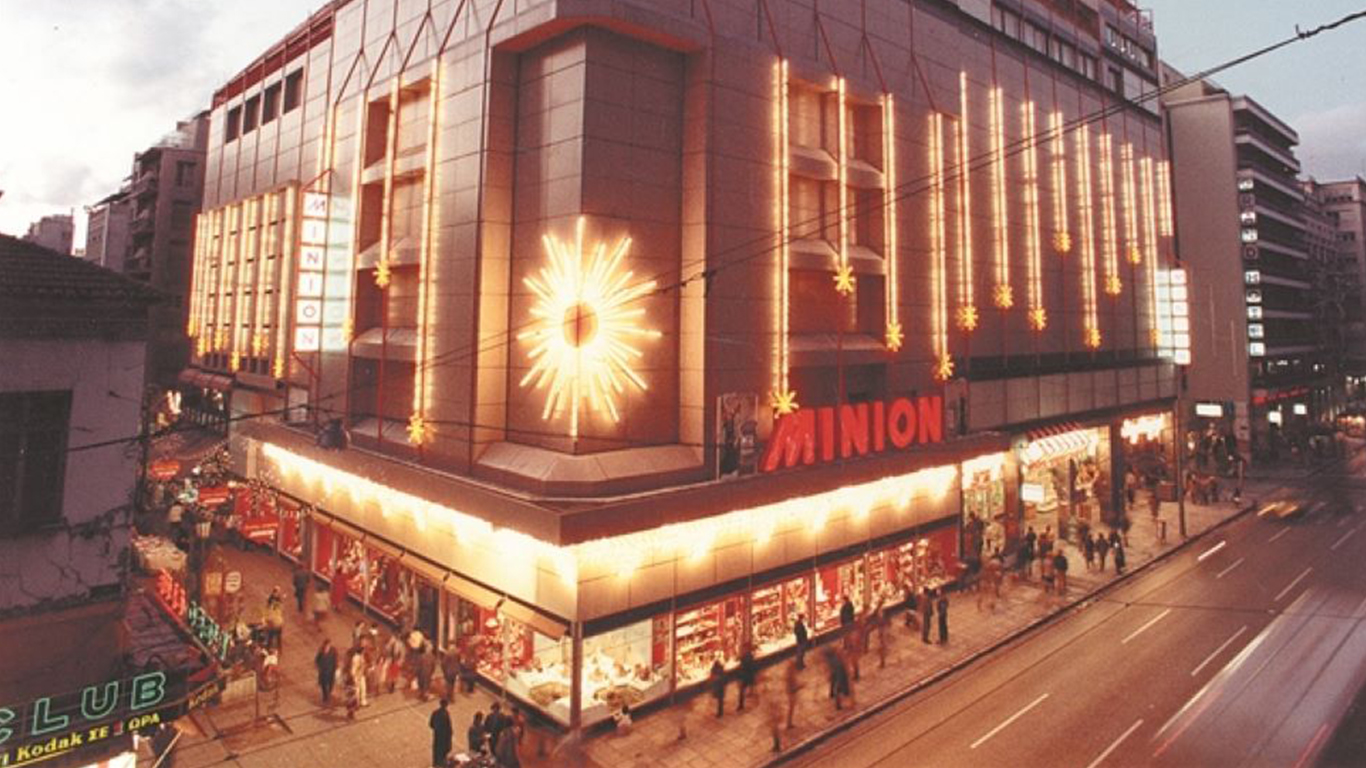 We now turn and look back, to the first department store that ever loved both the Athenians and the visitors of this city. MINION has quite an odd story. It was a kiosk that became a 9-floor department store in about 15 years. It opened as a kiosk in 1934, and this makes it one of the most long-lasting habits of the Athenians. The shop grew up quickly. Until the 1950s, it became a department store incredibly high in people's trust and preferances on daily shopping. Every Christmas though, the number of visitors was multiplied. This shop was the top place to bring children, buy their Christmas presents, and do the rest of your Christmas shopping in peace. They would play on the upper floor, with all their favorite movie heroes, for hours.
MINION's festive decoration was a must-see, and every Christmas it was becoming even shinier than the previous ones. Unfortunately, this paradise of many Athenians' childhood was destroyed by fire, a few days before Christmas, in 1980. The shop's restoration took quite a long time, but never gained its early glamour again. For older people of this city, MINION is a sad Christmas story, like those we read from Hans Christian Andersen. Seems like this time of the year always brings a pinch of melancholy at heart, along with joy.
Politeia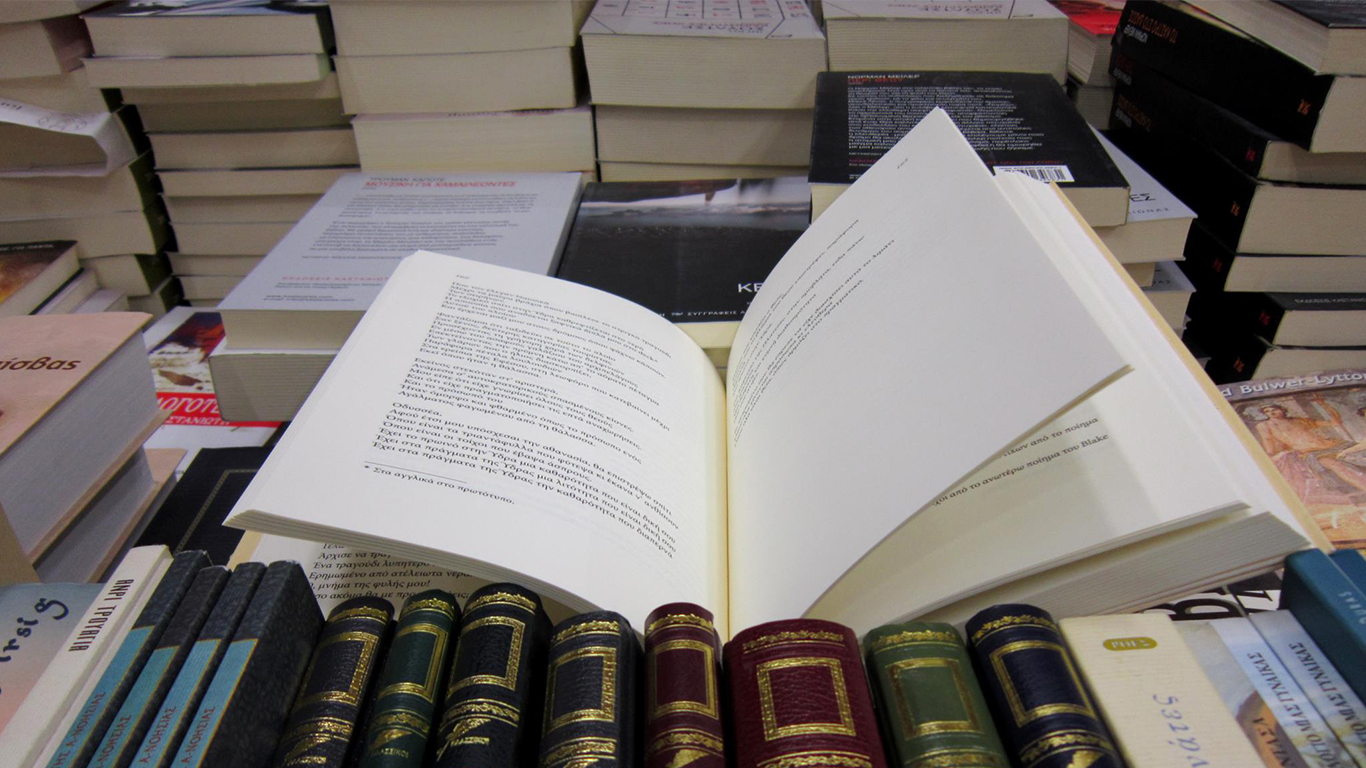 This place is a habit of the past, the present, the future. Politeia is among the older Athenian bookstores and for sure the biggest one and most updated. This bookstore opened 41 years ago. At first, it became a hangout for teachers, professors, as well as students, since they were all looking for rare publications. This state didn't last for long, since Politeia has been the most updated place to search for literature and writers for many years now. The bookstore has been in the same place for more than thirty years, on the intersection of Academias and Asklipiou streets, in the center of Athens.
As a matter of fact, the announcement of its upcoming move to a new space was truly concerning and even brought up some anxiety to most of the seriously loyal clients. We all hope that the whole moving procedure will not affect Politeia at all. We are waiting for it to come back from its brand-new place, even warmer and more lovely! Until then, the bookstore continues operating, although the moving labor has already started. Since the best thing we can gift for Christmas is stories, Politeia is the best place to be for new year's presents. And maybe the bookstores, in general, are the only true musts of Christmas shopping. For this year, and every year. Because books and stories are seriously affected by the picker and the reader -and they always affect them back.
Asimakopoulos brothers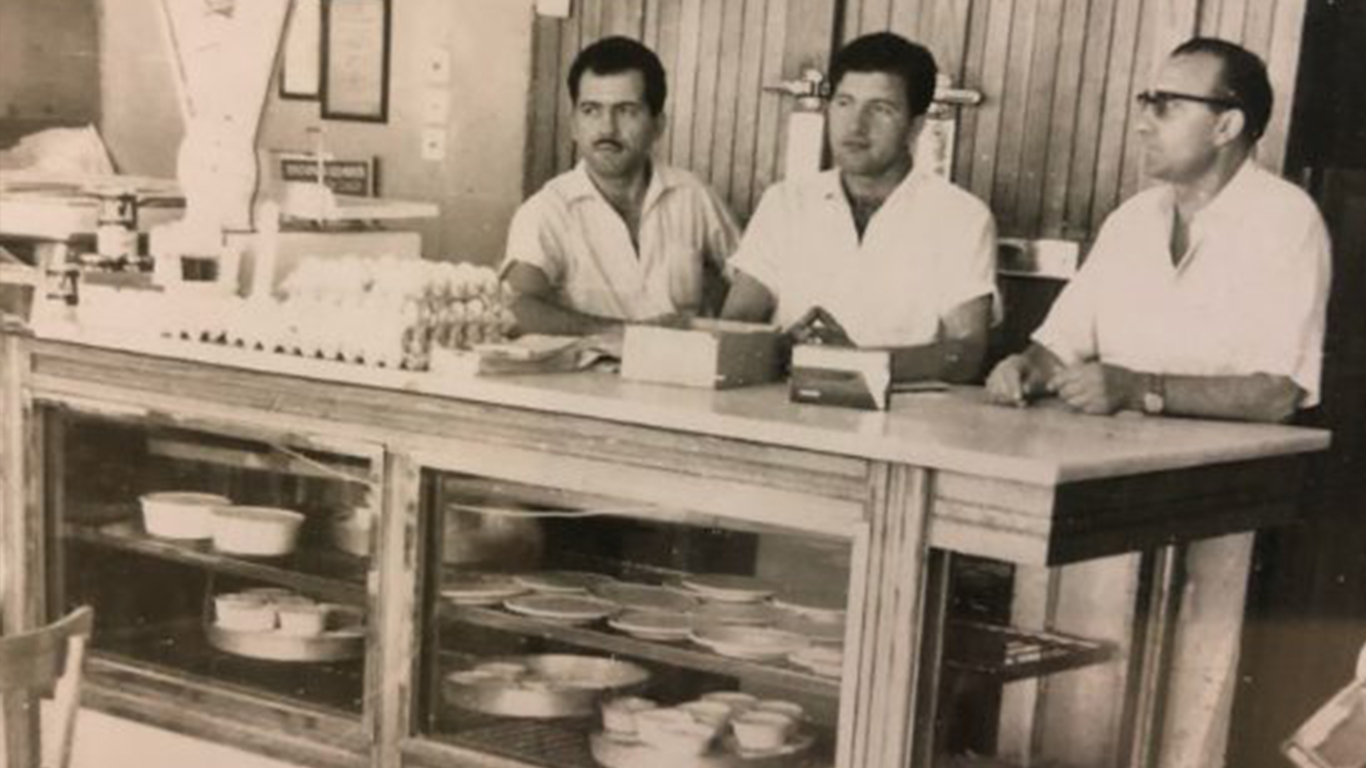 We remain in the "then and now" category, because -as we have already said- habits never change in Athens. So, we continue our Christmas walk and our steps bring us to a not-to-miss spot. Because what is Christmas all about (except for stories, of course!) Sweets are the answer! Here in Greece, it's almost inconceivable to visit the house of a friend or relative without bringing some sweets. Asimakopoulos brothers is a patisserie that takes care of this beloved habit for more than 100 years. The shop opened in 1915, at the very same spot it is still standing, at Charilaou Trikoupi str., Exarcheia. The business is run by members of the same family ever since, and the whole production is a family case, too.
The concept is that the best of qualities is the most essential to give the best of results, and this rule applies to every single procedure until the delicious products reach the client's house. Seriously, the quality in here is unsurpassed. Now that the sweets are for sure part of every Christmas shopping sortie, a visit to this magical place should really take place more than once through this period. Both the traditional delights and the contemporary sweets fulfill the greatest of expectations when it comes to taste -let alone the food styling that is always flawless. You should definitely taste the melomakarona and diples, as well as the chocolate creation, which is close to excellence. What's more, you can buy fresh milk, yogurt, and milk products coming from specific farms which are subject to high-quality checks. Enjoy!
Meet market: the Christmas edition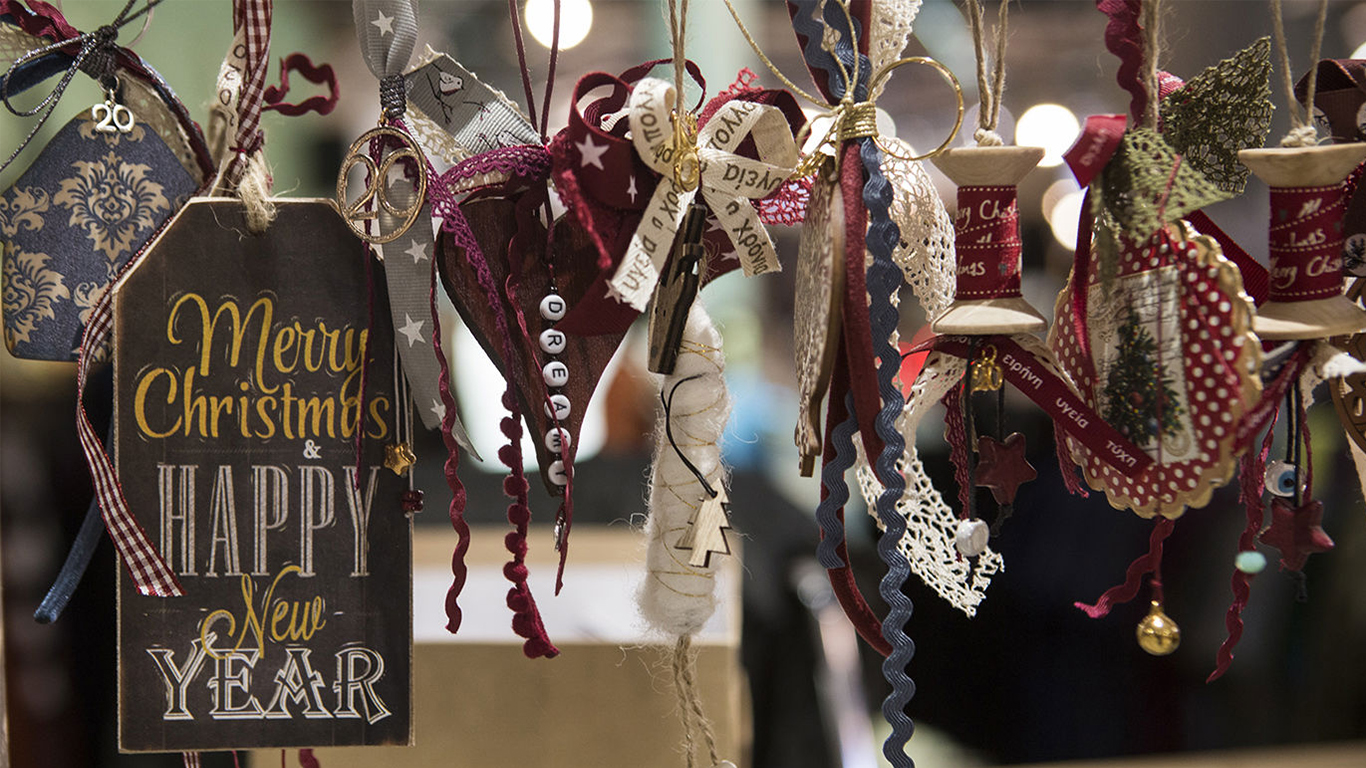 Here we have a little extra tip for you. It applies only for the next ten days, so you would better hurry. Meet market is organized, once again, as an open Christmas market this time, with an extended duration of ten whole days!! More than 150 Greek designers and producers are waiting for you to join them, meet them, meet their job, and let them make you happy with their creations. Ideal Christmas shopping scenario, since it includes many choices all gathered in one place, at various prices, that cover a wide gift spectrum. Also, ideal plan to support local businesses this Christmas. The emphasis is once again given on the bio, eco-friendly, sustainable products, whether it is clothes, cosmetics, or sorts of food we are talking about. Needless to say, most of these are handmade. In addition, Glühwein's availability is a plus. The fuzz is starting on Friday, December 10th. Go, go, go!
Featured photo captured by Marina Vernicos, in the snow-covered Athens, 2019