Top Five Plaka Local Shops
Top Five Plaka Local Shops
Posted on October 7, 2021 by Narratologies Team
So here we are! For a few days now, we've been exploring the secrets of the Plaka neighborhood. We have been wandering around, in a most charming Athens segment, looking for its hidden gems. And we found many actually! Here we present the top five Plaka shops that you should definitely visit when in Athens.
Bear in mind that people in this neighborhood are special -and so are Plaka shops. Because life in Plaka can't be ordinary since you have this ambient around you. Maybe it's the Acropolis above? The stairs, the cute cafes, the winding streets? Whatever it is, it's inevitably inspiring! 
Therefore, the shops in this neighborhood carry a little bit of magic. And we are going to share our top five Plaka shops, to find this magic too! They all hide tiny surprises; keeping something unexpected for the visitor. Extraordinary, like the place, like the residents! Let's meet them!
The garment is the home of the body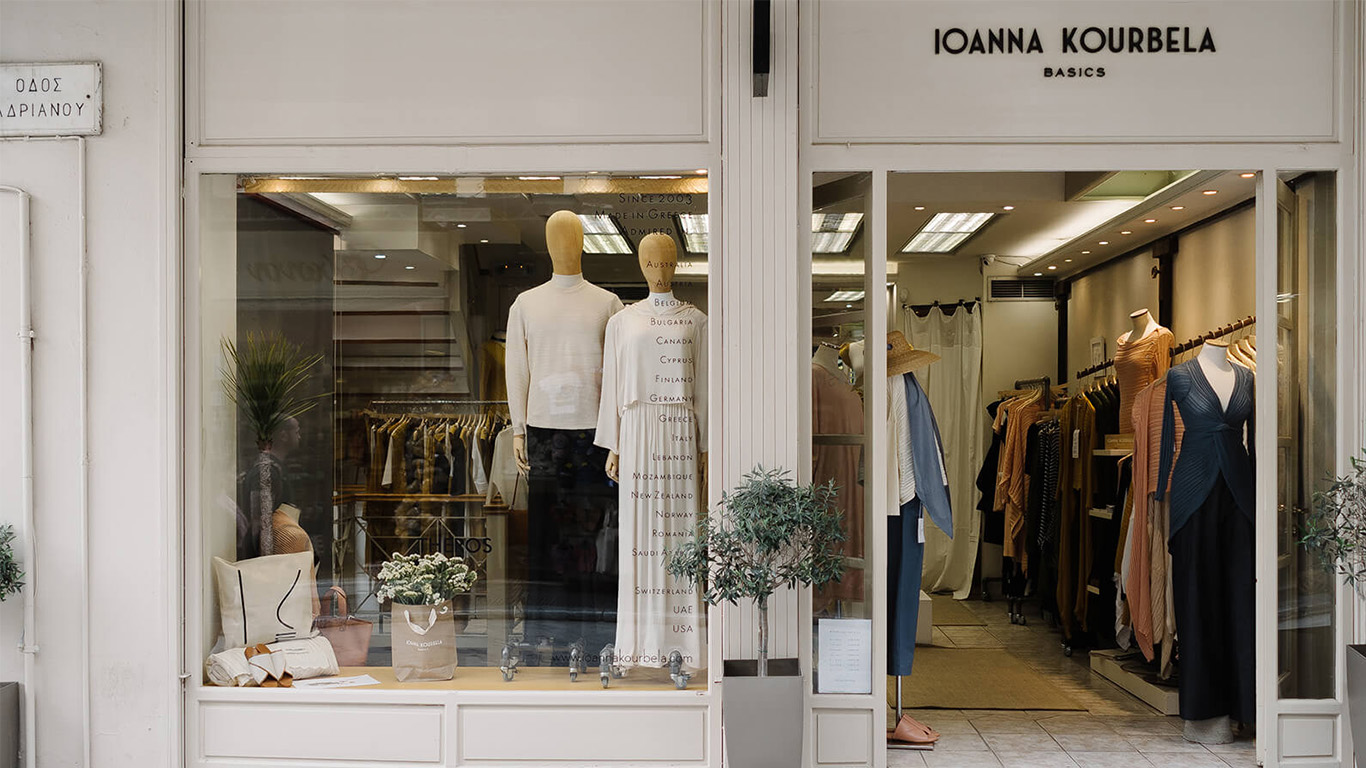 In Ioanna Kourbela Greek Fashion designer space, you may meet the first pleasant surprise. We are talking about an ethical brand, completely harmonized with nature's needs. And ever-evolving in this direction. Considering humans as part of a natural circle, the forms, dimensions, and materials of clothing are inspired by the different geometry the human body takes through movement.  
Constant moving freedom, that's the spirit behind design thinking. This spirit is combined with the Greek sunny radiance filling the place all year round, leaving nothing unaffected. This is one of the clothes' main ingredients, as well as a main feature of the locals! The brand honors the Greek past and tradition through the handcrafted techniques it still uses. Furthermore, the sustainable mindset points to using more and more Greek-originated and organic products.
Adrianou 109, Athens 105 58
Souvenirs for the curious mind & supplies for the urban explorer

In other words, a little handy magic to gift -or to keep! Flâneur Souvenirs and Supplies is exactly what its name says: a place for wanderers of the city! Whatever they are looking for, lies somewhere in here. Bags, maps, notebooks, metal mugs, all with a designer touch on them, all surprisingly funny. The staff in this shop makes your day, and so do their people. You will get in, see a welcoming smile, have as much help as you need, and be treated like a friend who passed by, before going on the road again! Apart from long (or short) traveler starter packs, Flâneur is also the place to learn that ceramics are perfect for cups and for earrings, too. You can visit if you need pretty much anything, but you need it fancy! Some examples: home office stationery, kitchen equipment, fancy clothing made in Greece, hand-printed T-shirts, one-of-a-kind jewelry, and the list keeps going. What is the conclusion? You should go!
Flessa 1, Athens 105 58
Furniture and pottery with a long history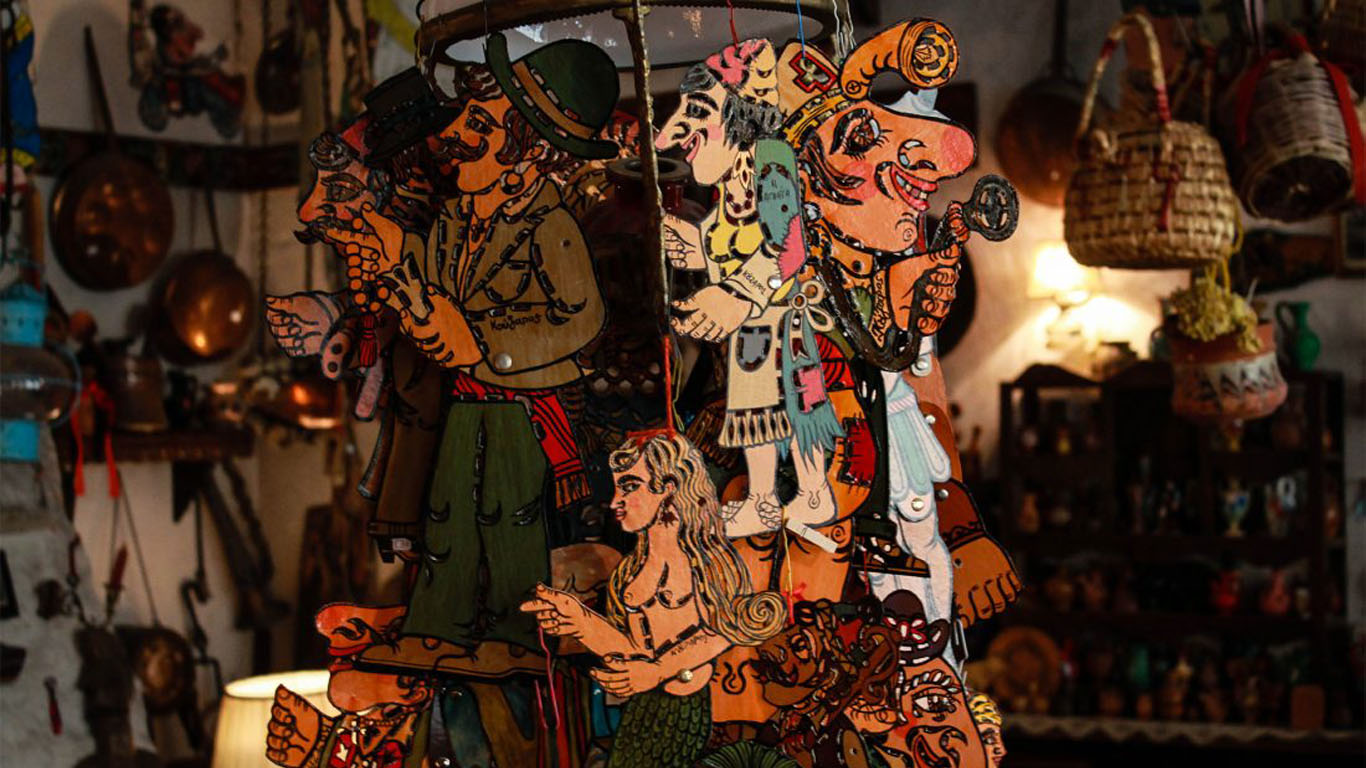 Amorgos-arts and crafts store is one of the oldest Plaka shops. It has a long story, obvious in its items. It's been a home of pottery and furniture manufacturing for over 30 years. Traditional Greek furniture is hand-made here, following the old techniques. Consequently, they are of great rareness. The patterns -imprinted or curved- are inspired by mythology and the far-gone Greek tradition of different places all over the country. You can find folklore representations from the Cyclades, the North-east Aegean, from northern Greek villages -literally from every corner of Greece. Keeping the tradition alive has immense importance for the owners of the shop. So the aim of their creations is to make tradition part of everyday life again.
In-store, there are also available other kinds of Greek craftsmanship, like pottery, embroidery, silkscreen, jewelry, and more. If you are looking for a place to seek pieces of the actual Greek past, if this aesthetic moves you, then Amorgos-arts and crafts is the place to be. 
Kodrou 3, Athens 105 58
Handmade jewelry like miniature art paintings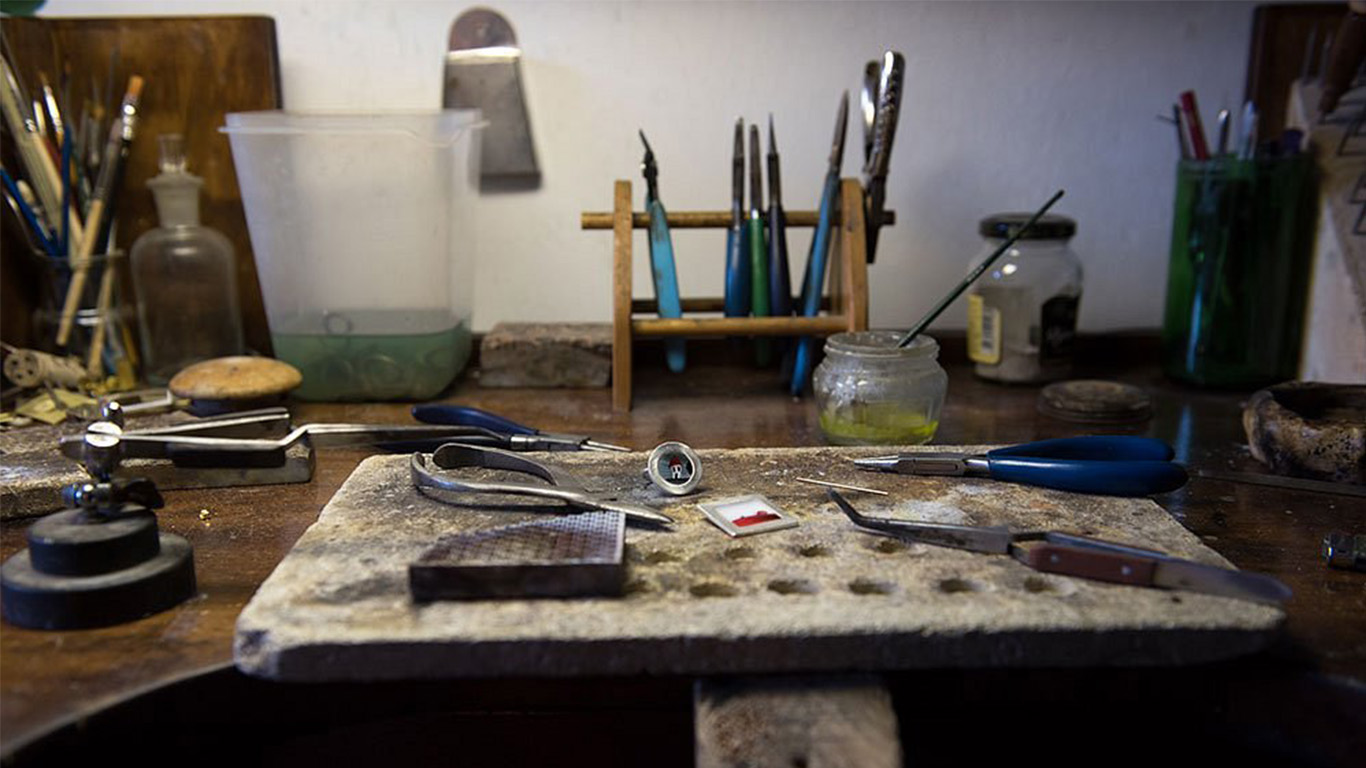 This eye-catching studio makes you want to get in and explore. The creations look like tiny pieces of art, their detail is captivating. At the same time, you can't stop observing the colors, the tools, and the equipment that lay around and produce these little magic things. 
Everything in here is handcrafted by Alexis Papachatzis, artist and owner of the studio Alexis Papachatzis Handmade Jewelry. He has a very special love and preference for old tools and raw materials. So, as years passed by, he built up a whole collection of traditional tools for craftsmanship and smithery, which he uses to create his own jewelry collections. His materials, silver, gold, white bronze, bronze, wood, and semiprecious stones get their own original designs, guided by his aesthetics. The result is pure fine art on a small scale. And should not be missed.
Erechtheos 6, Athens 10556
THE place to make gifts from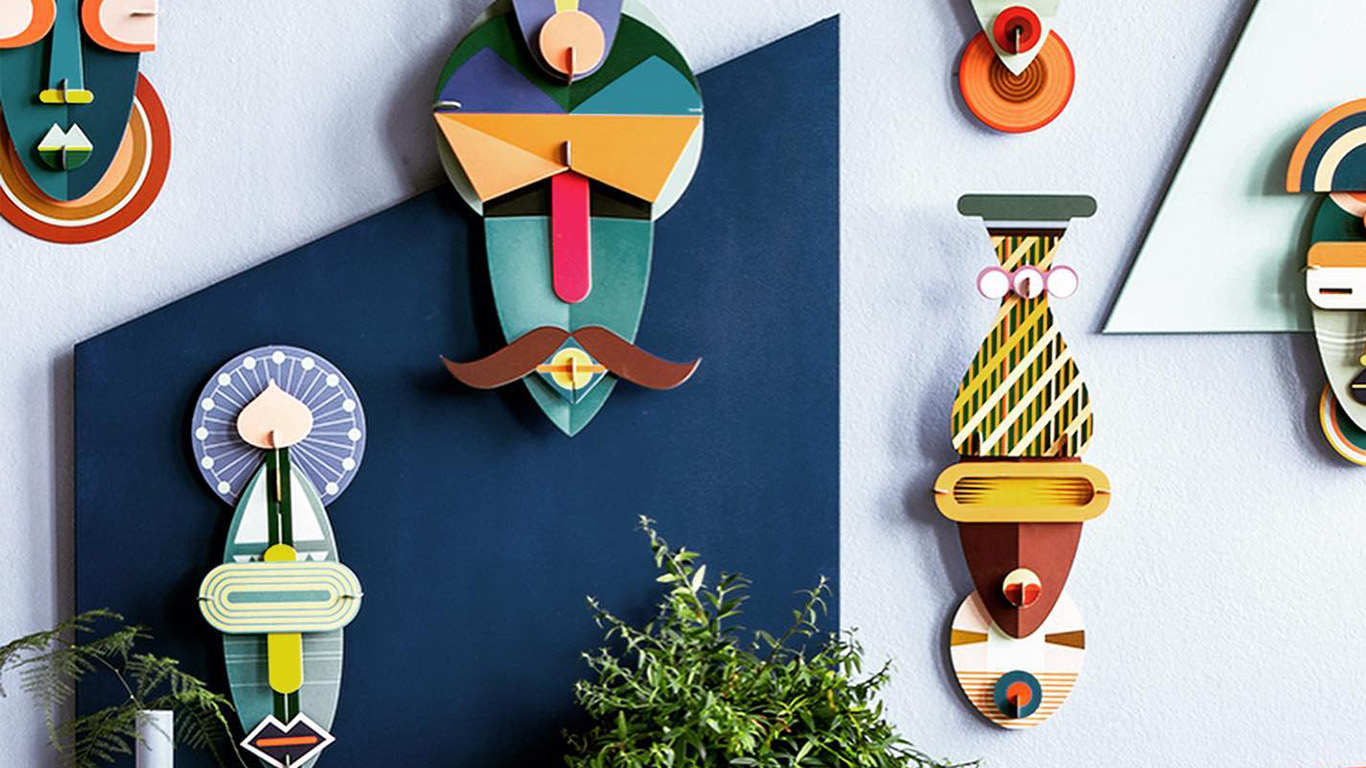 This building is the first house of Theodoros Kolokotronis in Athens. He is a very important personality for Greeks, a hero of the 1821 Revolution. In this very same place, the owners of Forget me not -"Forget me nωτ" is the actual name- make their own revolution in Greek design. 
In the two spaces of the shop, you are going to find the very best, the most innovative items and brands which have at least one thing in common: they are 100% Greek. They are mostly young designers' creations, from Athens and elsewhere in the country. You can find gifts for literally anyone, all artistic, mainly handmade, and truly wonderful -we assure you!
The stock is renewed all the time, new, authentic brands are added and for sure you can't get bored in there. Many items are collective or belong to limited editions, so if you stumble upon a good surprise, don't leave it, you never know if you'll ever find it again!
Adrianou 100, Athens 105 58
Cover photo by svitforyou, taken from Pinterest